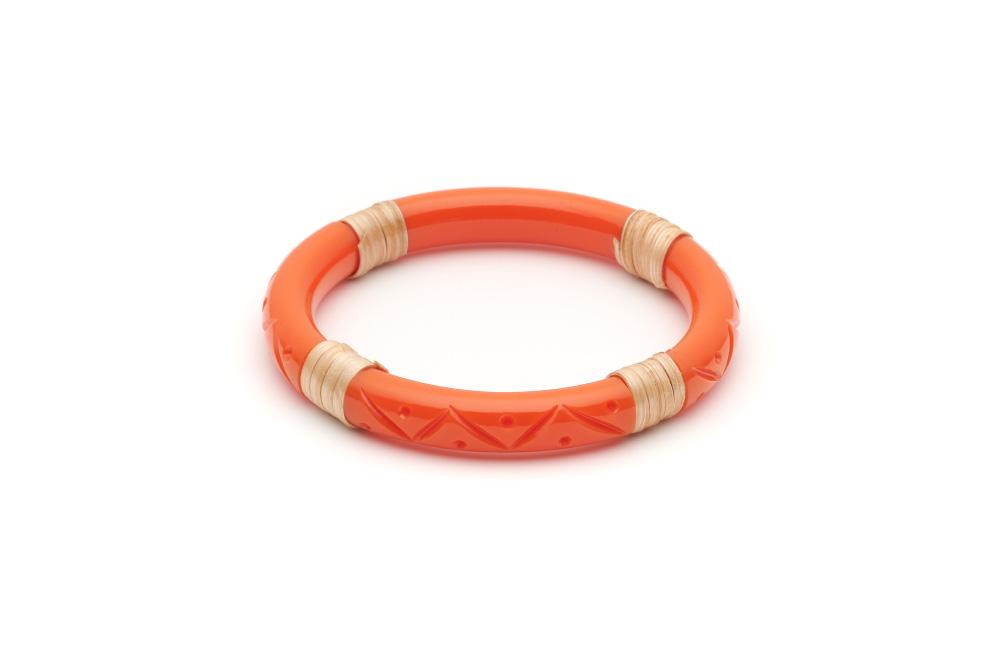 Splendette Tangerine Cane Light Cane Bangle - Narrow
Regular price $10.00 Sale
Orange is the most summery colour, and Tangerine does not disappoint on the sunshine scale. Super tropical in colour and in carving, the Narrow Tangerine Cane Bangle is available in three cane variations, and is sure to add serious holiday vibes to your vintage inspired outfits.

This is the Classic size bangle, measuring approximately 6.5cm in diameter. 
Please note, all Splendette items are hand made so there may be a little bit of variation from the image.