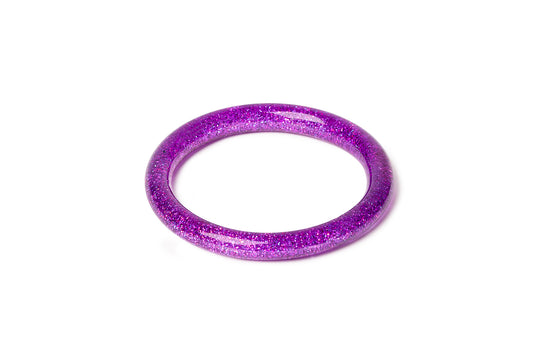 Splendette Purple Glitter Bangle - Narrow
Regular price $10.00 Sale
"All that glistens is not gold"
These super sparkly glitter bangles come in a full rainbow of colours to add some glitz and glamour to your stack. The Narrow Purple Glitter Bangle is inspired by the retro balls and proms of the past, but, of course, you can wear it to add fun to any outfit!
This Narrow Purple Glitter Bangle is the regular Classic size.
Please note, all Splendette jewellery is handmade and so there may be some variation from the images here.