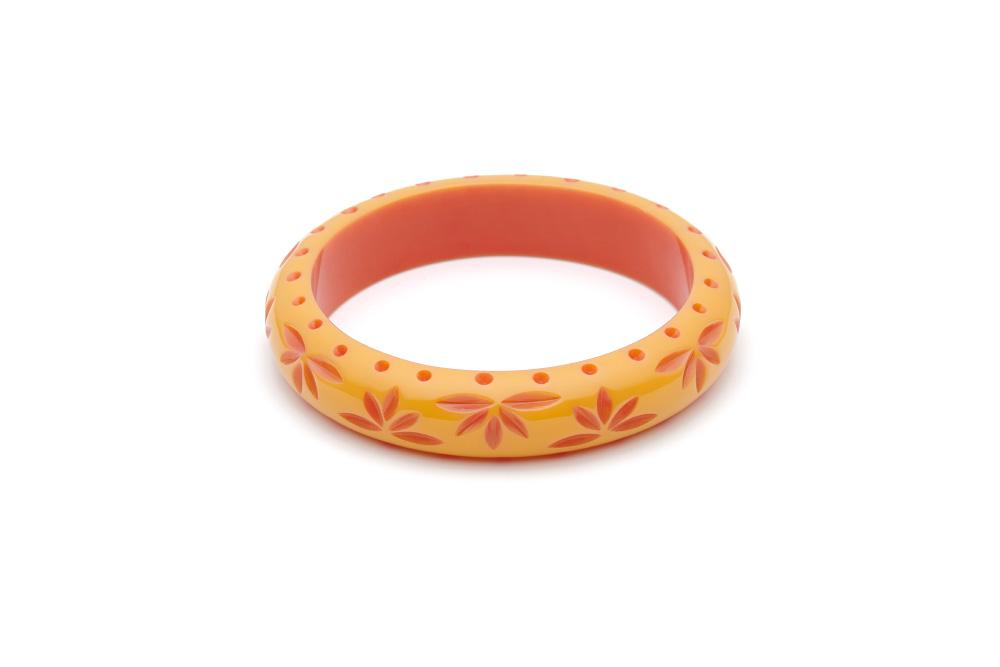 Splendette Midi Carved Bangle - Honeysuckle
Regular price $14.00 Sale
The soft scent of honeysuckle is one of the most lovely smells in the world. The Midi Honeysuckle Carved Bangle is a gentle yellow with complimentary peachy petal-like carvings. These peachy yellow tones were everywhere in the 1950s and we have taken inspiration from the vintage world and given them a modern twist.
Honeysuckle is the perfect bright neutral for your fakelite bangle stack. Keep it tonal with its floral friend, Freesia, or go tropical with Lime and Raspberry.
This is our Classic size bangle, measuring approximately 6.5cm in diameter. 

Please note, all Splendette items are hand made so there may be a little bit of variation from the image.