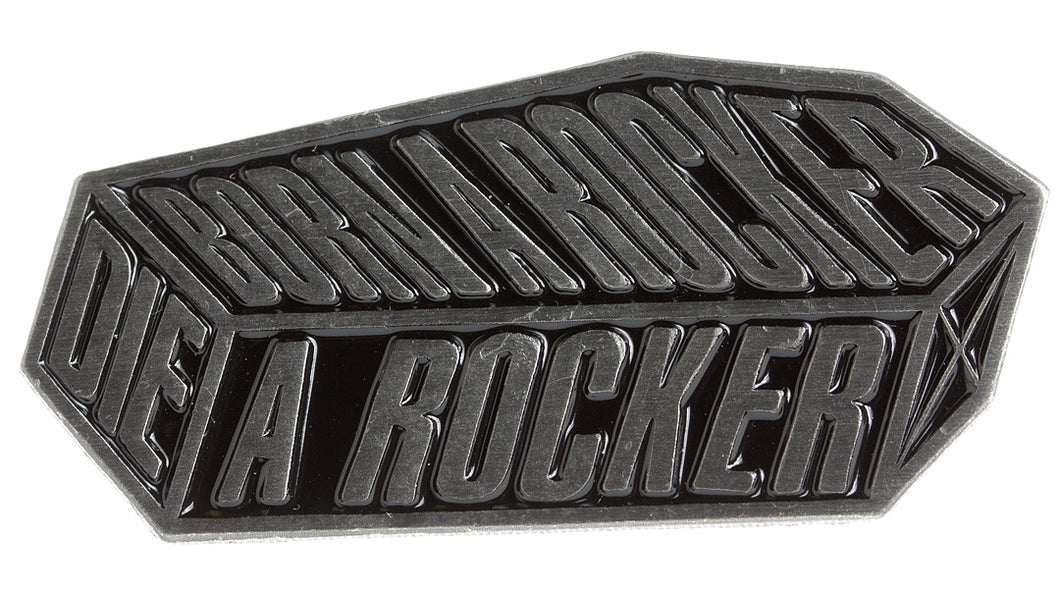 Sourpuss Die A Rocker Enamel Pin
Born A Rocker, Die a Rocker. Take your mini-coffin to go with our Die A Rocker pin. This silver & black pin has your fate written all over it, so wear it proudly on your favorite accessory of choice! Rubber clutch backing makes it especially easy to attach.
Enamel & Metal Construction
Rubber Clutch Backing
Measures approx. 1.5" x 1"